Most people run to keep fit.
I run to collect the Bling.
Here are some of the medals I have earned over the years.
Hopefully will upload better photos when I have a chance. (The poor photos should prove I have not stolen the images from the Internet…)
2014 Dumbo Double, where it all started
Stitch 10k, Disneyland half marathon and challenge medal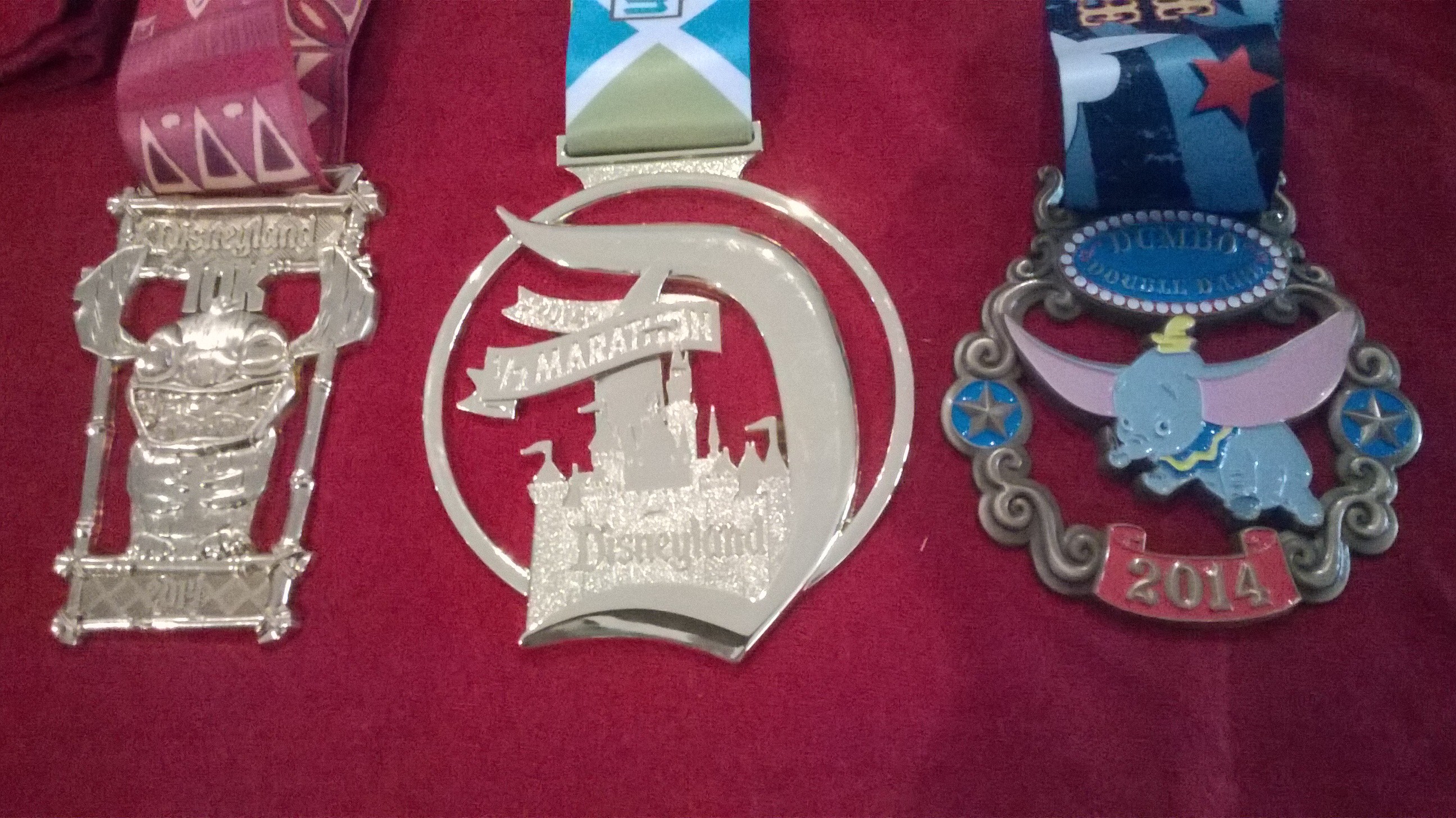 2015 Pixie Dust
The Fairies 10k, Tinkerbell half marathon and Pixie Dust Challenge medal.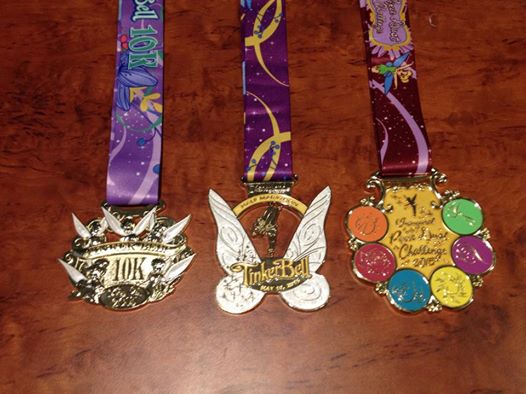 Disney Virtual Shorts, 5k runs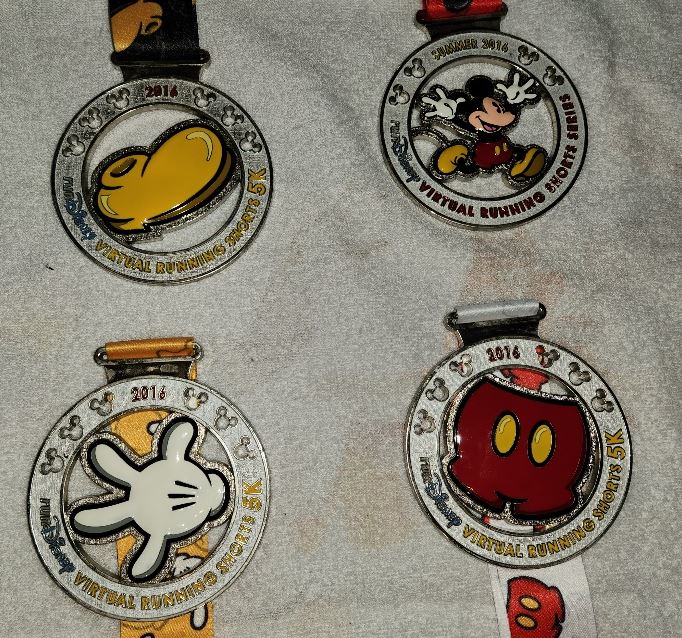 2019 Dopey Challenge.
Oswald 5k, Minnie Mouse 10k, Donald half marathon, Mickey marathon, plus the Goofy and Dopey Challenge medals.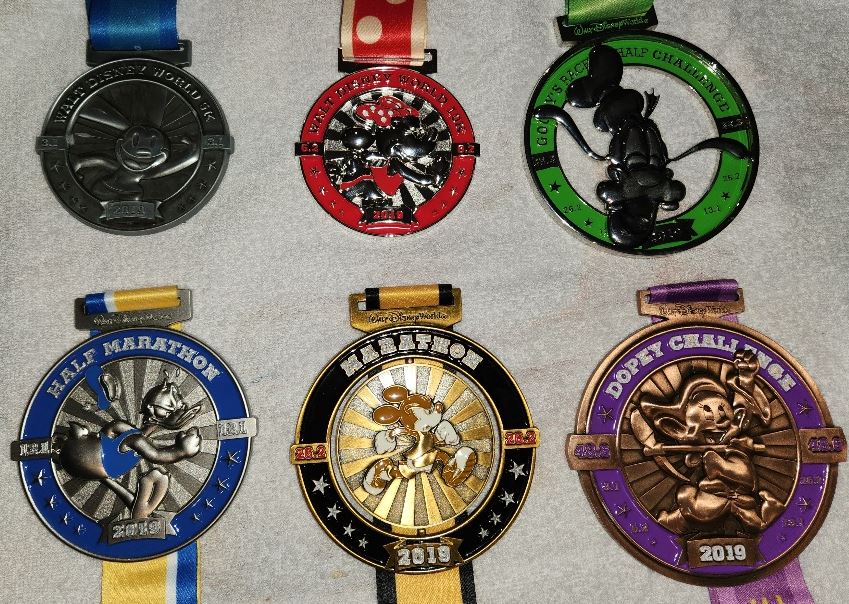 2020 Dopey Challenge.
Pluto 5k, Oswald 10k, Donald half marathon and Mickey marathon, plus the Goofy and Dopey Challenge medals.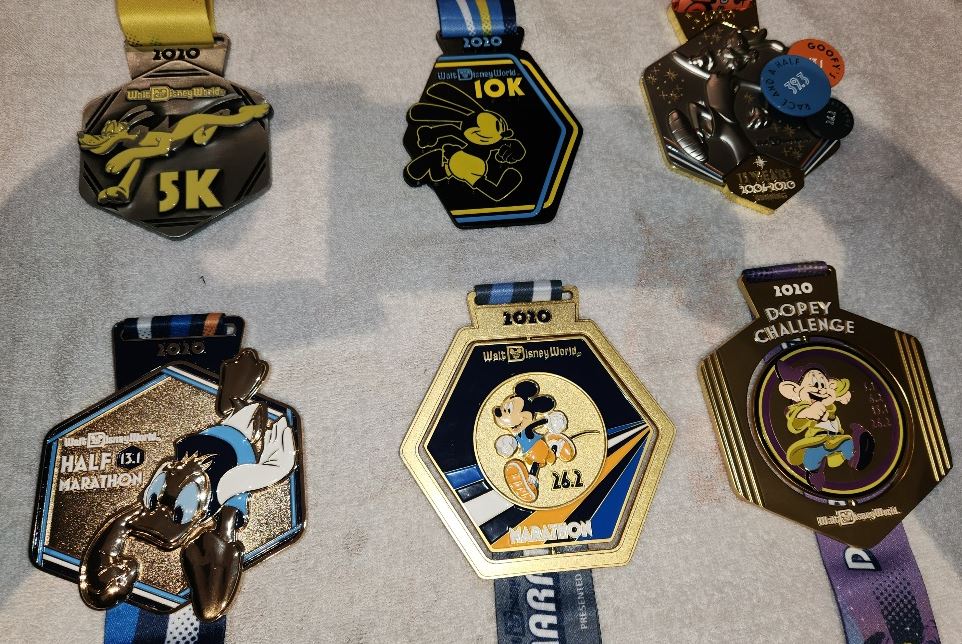 After the COVID break, here is Dopey 2023
From bottom left to top right, Pluto 5k, Chip and Dale 10k, Donald and Daisy Half Marathon, Mickey and Minnie Marathon, Goofy Race and a Half and Dopey.
Mickey and Minnie is the 30th Anniversary which is way it shows 30, not 42.2k, and Dopey is the 10th Anniversary.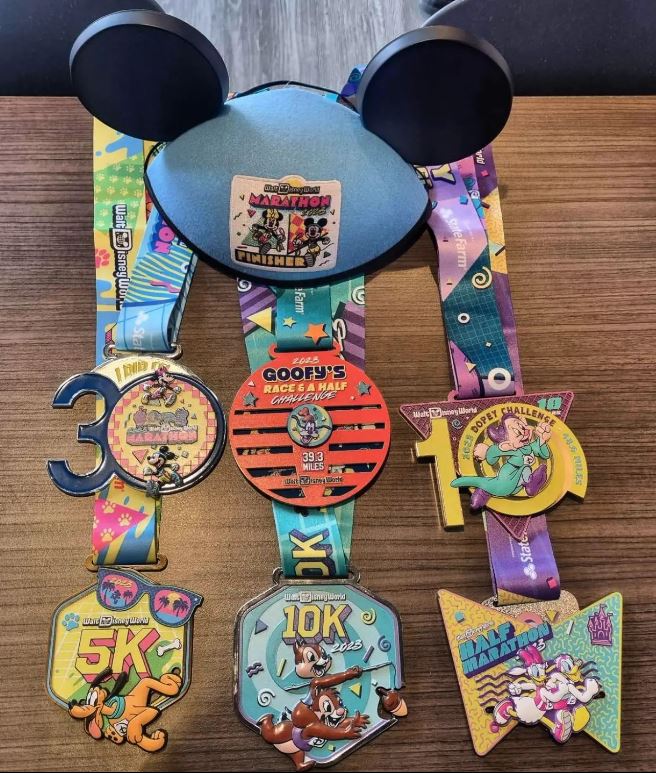 Melbourne Marathon. 2016 / 2020 / 2022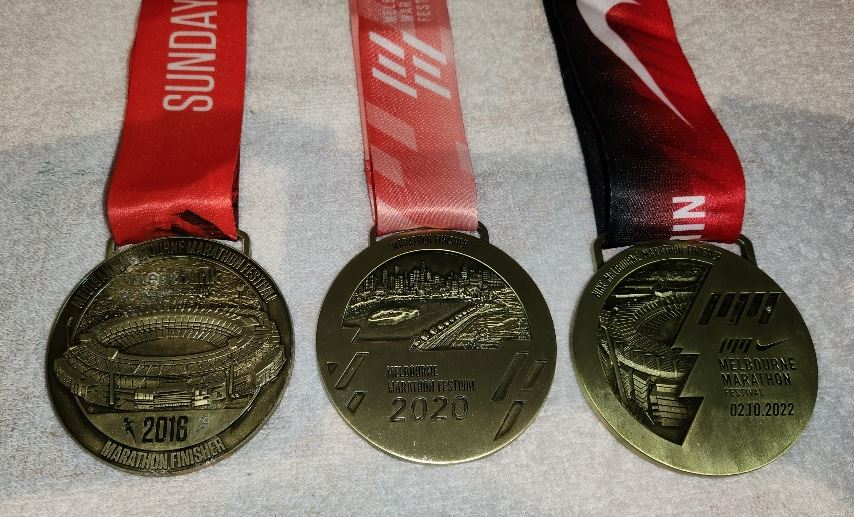 Vegas, Run the Strip at Night Marathon.
Running into the Vegas Strip as the sun went down and the lights came up is something i will never forget. One of the very few events that closes down the main strip of Vegas.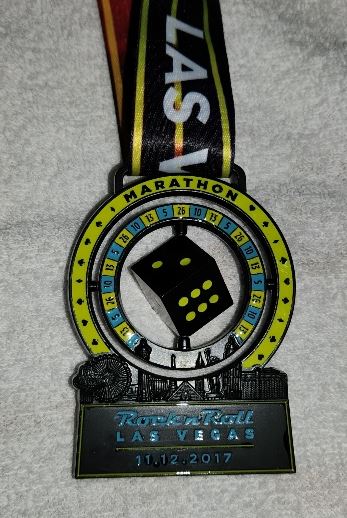 Half Marathons on the top row, and other distance on the bottom row.
And yes, that is a half marathon medal with an included bottle opener.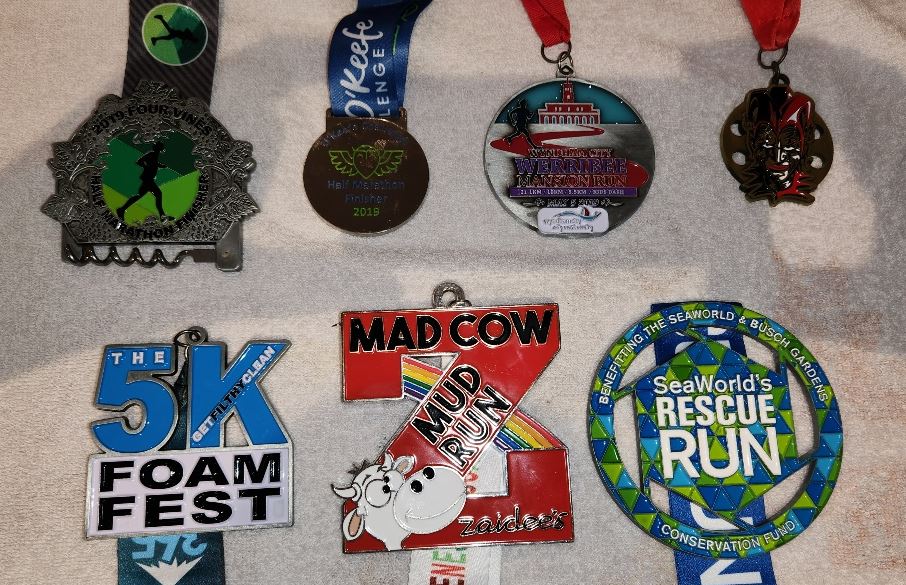 Proof I have given too much money to Sole Motive…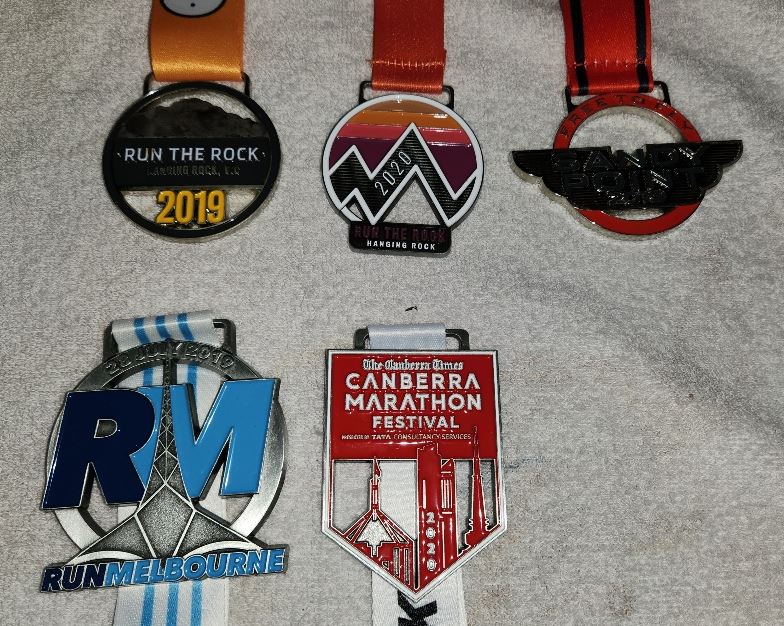 I am SPARTA!!!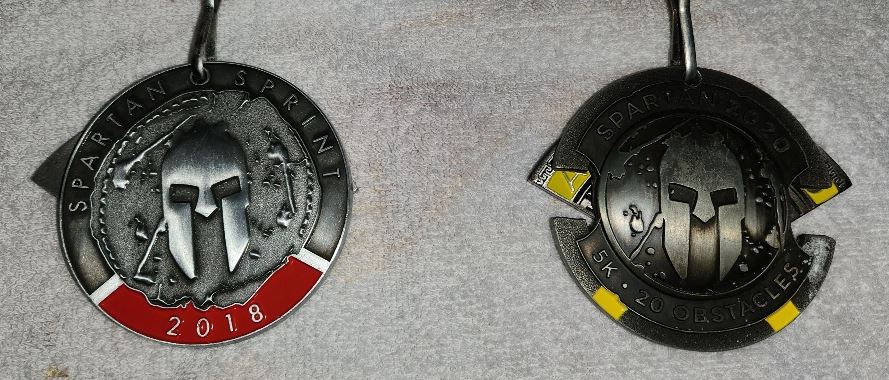 Various events, including Stadium Stomp (way too many stairs), and yes I have done Batman and Star Wars themed fun runs.