In 2014 I had booked a trip to America / Disneyland and was looking for something out of the normal to do.
Somehow (still do not know how) I found the RunDisney website, and that the Disneyland 1/2 Marathon weekend was on over the weekend I was in Anaheim.
I was after a reason to hit the gym and get fit, so signed up for the Dumbo Double (10K on the Saturday & 1/2 Marathon on the Sunday), and have not looked back since.

2015 Pixie Dust challenge results.
Tinkerbell 1/2 Marathon – May 2015
And the medals.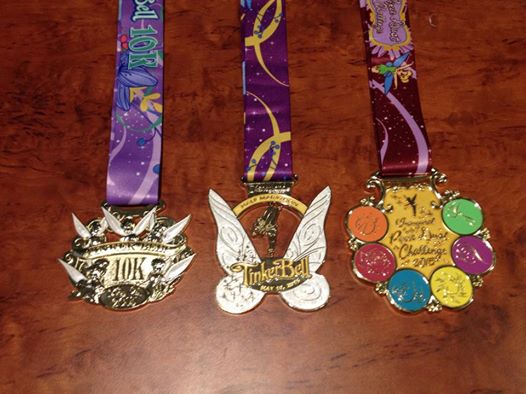 Here are the routes and the times for the 2014 Dumbo Double
And here is the BLING from the weekend.