And here is where it all started. I have been a massive fan of Dita for a long time, so when i saw this one of a kind collectable was available, i jumped at the chance. Unfortunately as it was so early in Dita's career, there are no photos of her wearing this piece.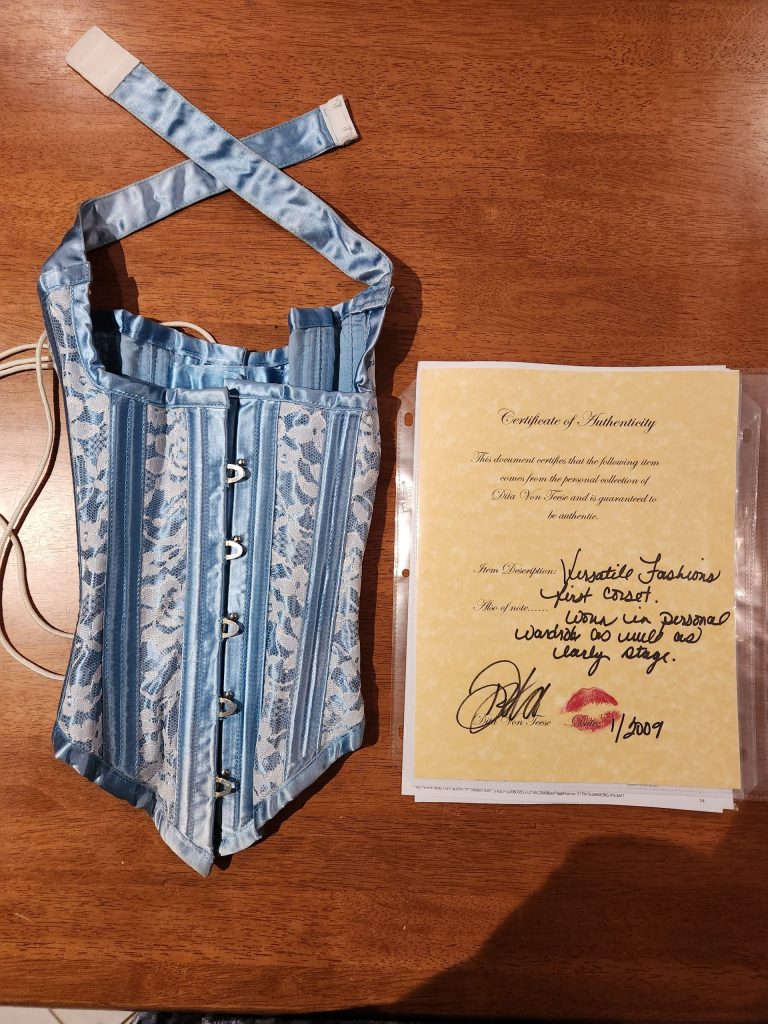 And a set of tassels that Dita wore during many performances, including her famous Martini glass dance.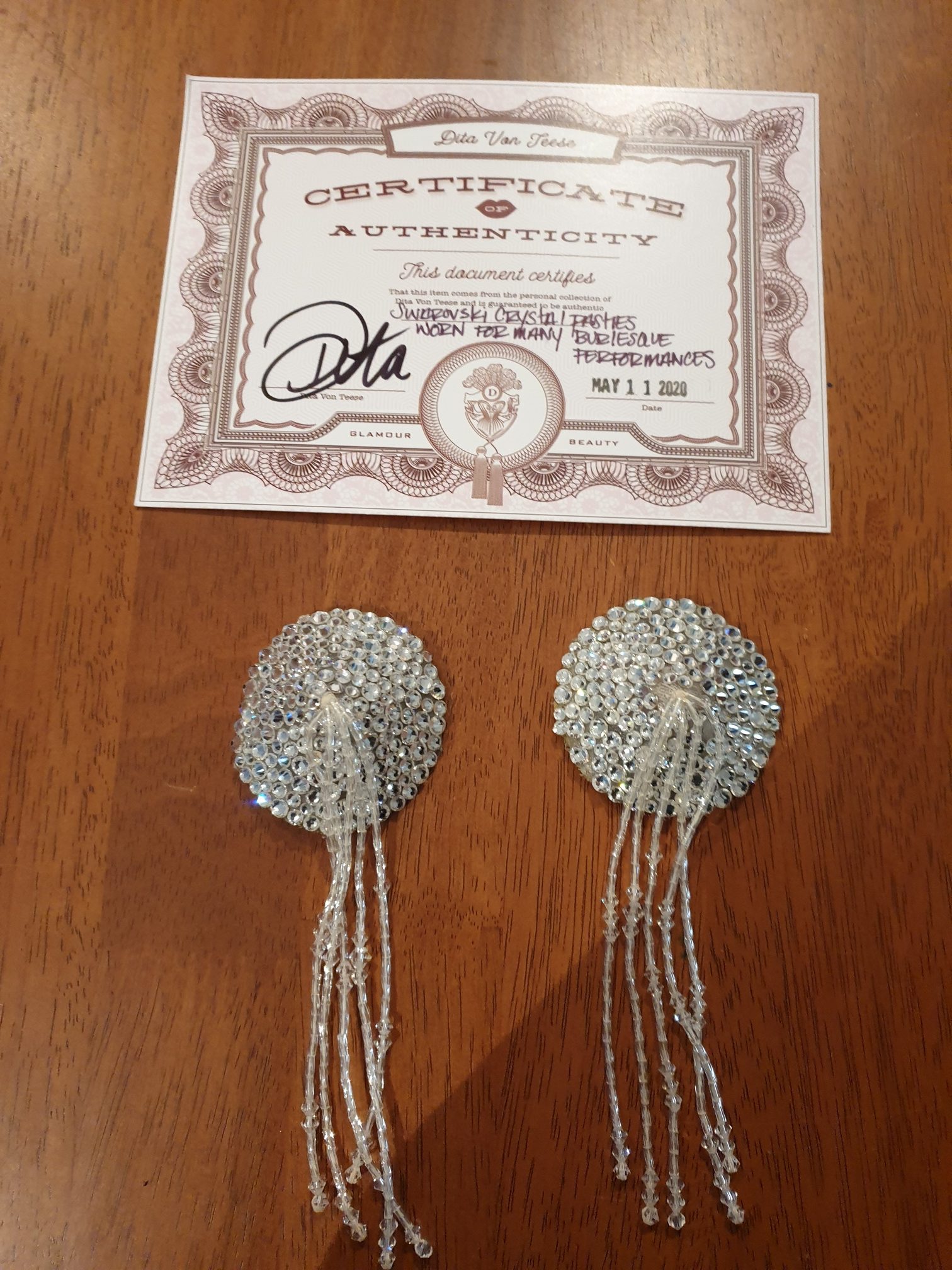 These may not be the exact tassels i have; but it shows a somewhat safe for work version of the dance.
I had this piece singed by Dita when i met her when she had a tour in Australia. I will upload a picture with the signed piece shortly.