Bianca is mainly known for her latex photoshoots; but does also does corsets and other items. I do have the dress for this outfit; but it is too difficult to photograph.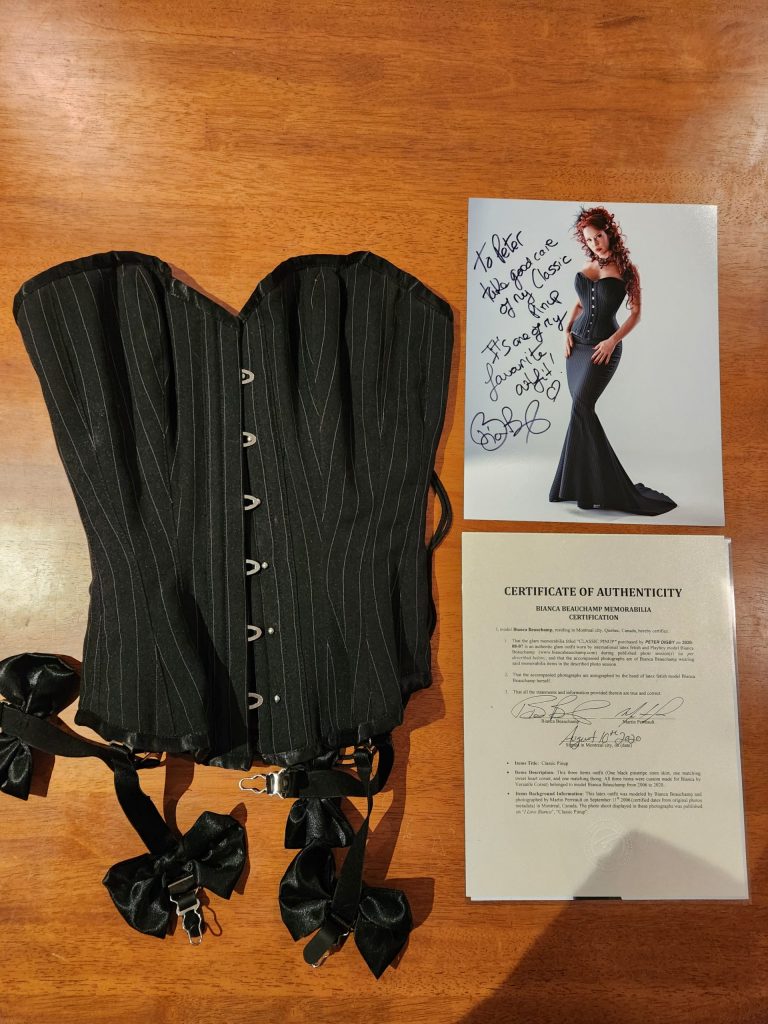 And of course i had to grab some of her latex pieces.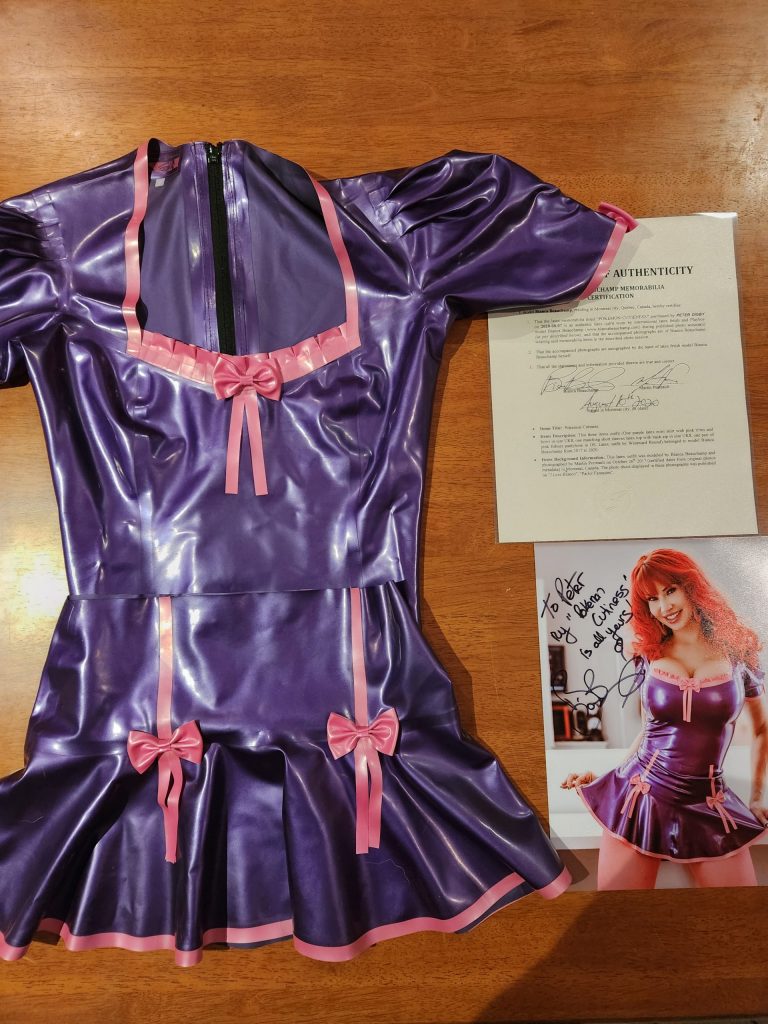 And here is a video of Bianca wearing the outfit. I think the kid at 4:35 went straight to puberty in the background.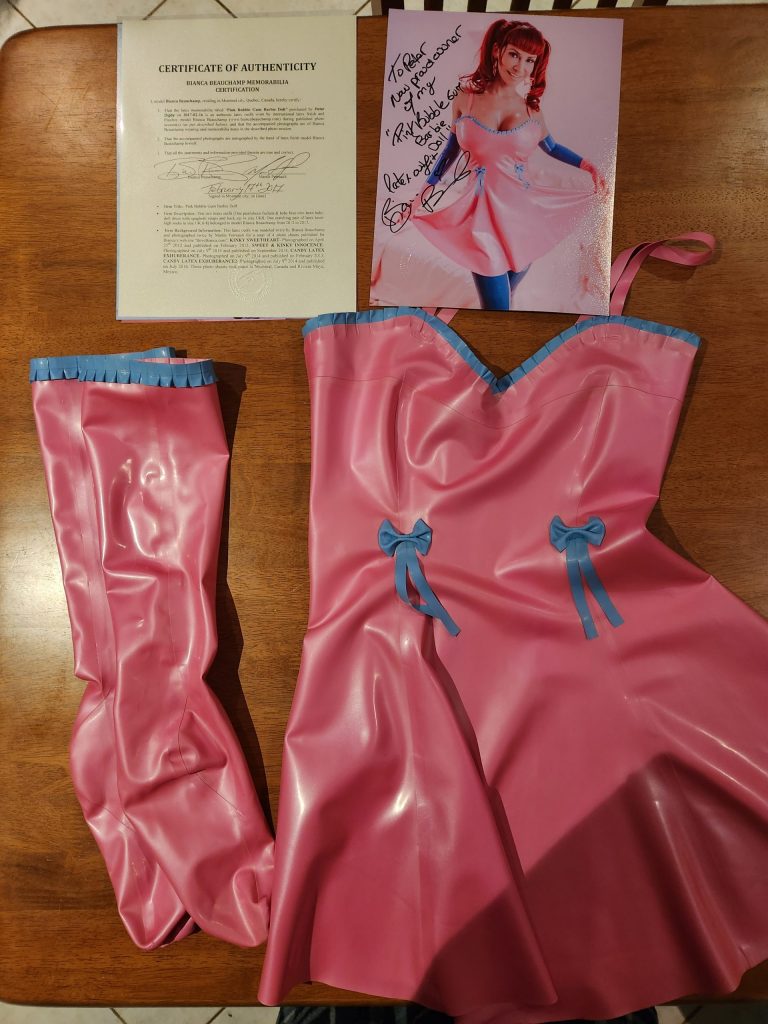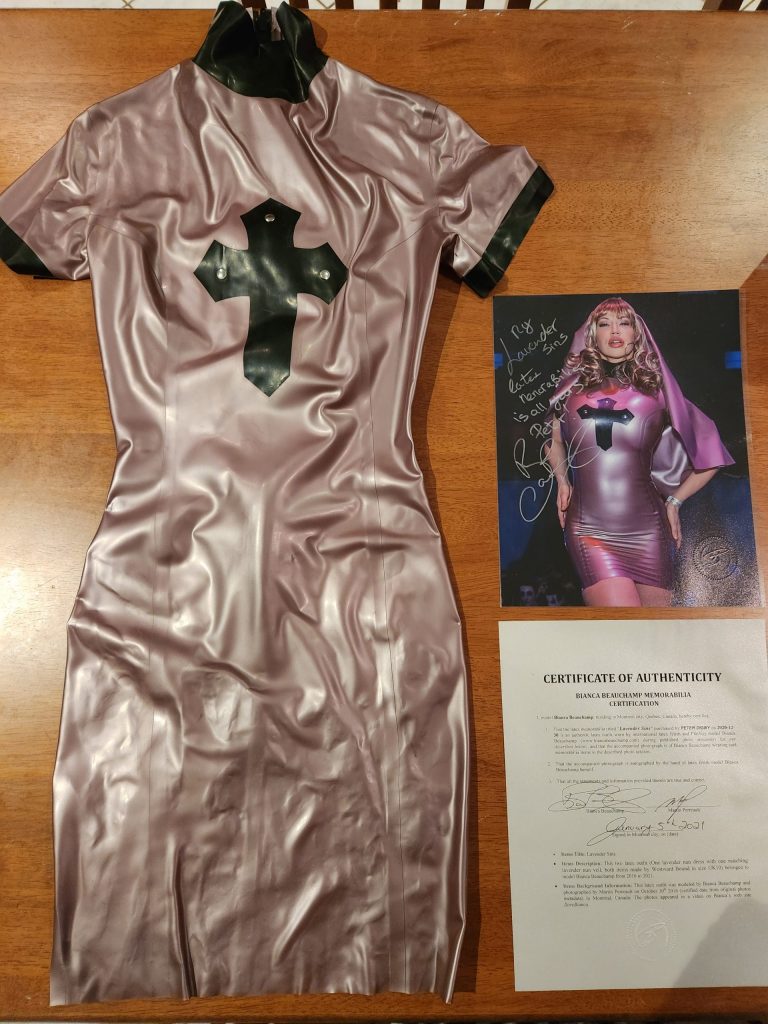 I do have this full body catsuit / straight jacket combo; but it is another item that is very hard to photograph, so enjoy the video from Westward Bound showing off the outfit.